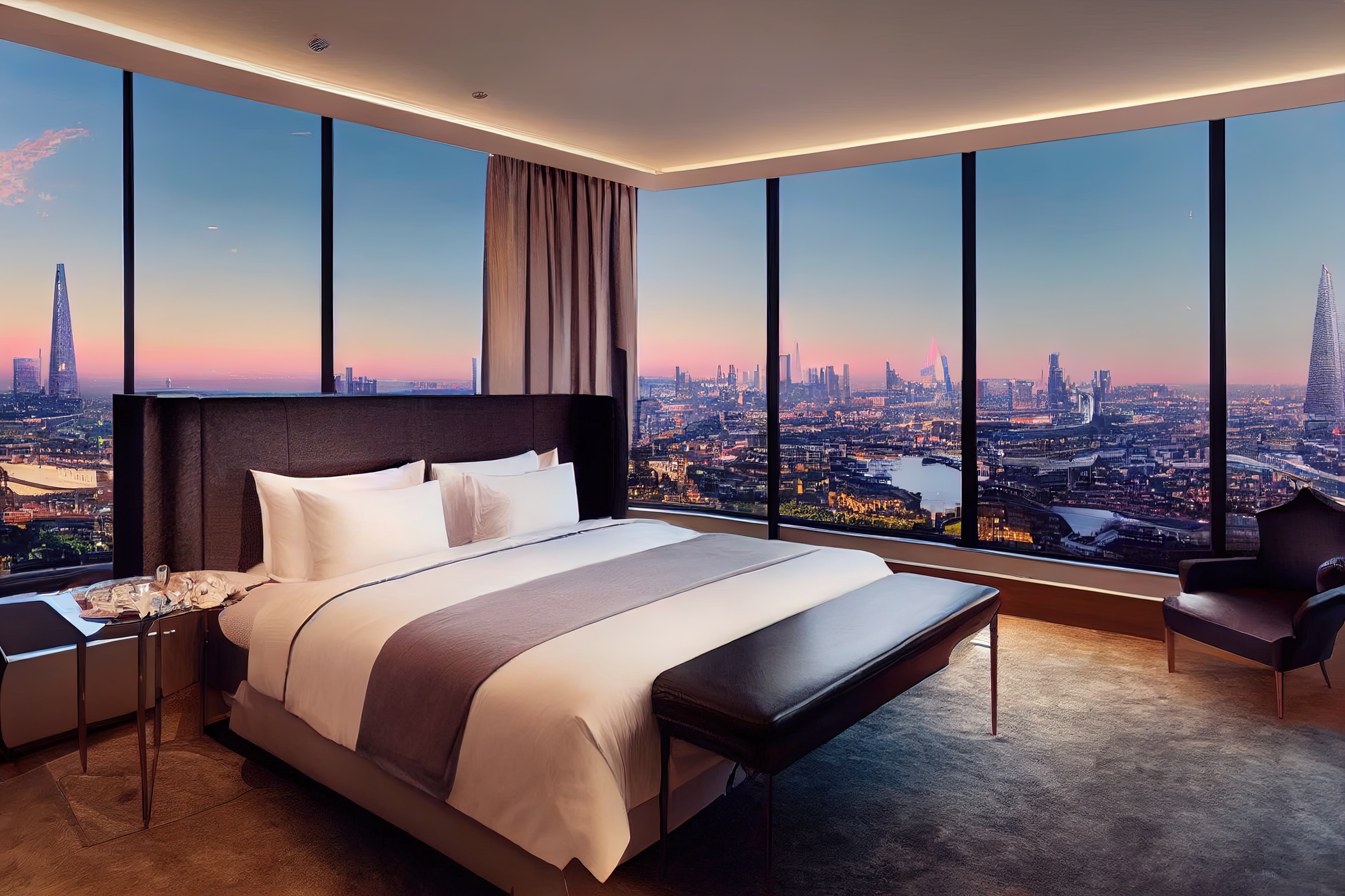 Scene+ Travel is a great way to make savings on luxury resorts and hotel bookings in 2023 – for a special getaway on a budget.
Use Scene+ points to reserve a luxury hotel room in an establishment with a 4- or 5-star rating and get at least 10% off a relaxing and indulgent escape.
Sign in to pay your way with Scene+ points, any payment card, or a mix of both on flights, hotels, car rentals and more. Plus you can earn points, even when you pay with points!
Frequently Asked Questions
What can I expect from luxury hotels through Scene+ Travel?
Using Scene+ points to book luxury hotels can help you enjoy the perks of luxury travel with great savings to boot. Luxury resorts and hotels are usually 4- or 5-star establishments – with a high customer rating and favourable reviews to match. Your Scene+ rewards can get you deals on luxury hotels that go that little bit further to make their guests feel at home: think spas and pools to relax in and room service delivered straight to your lavish suite. Planning a honeymoon or romantic getaway for two – or just looking to treat yourself? Look no further.
Does Scene+ Travel offer any small luxury hotels?
Yes – you can spend your Scene+ points on luxury hotels in all shapes and sizes, from big names to small luxury hotels. Opting for boutique luxury resorts and hotels is a great way to combine a friendly, local welcome and personalized service with all the amenities you'd associate with luxury hotels. Staff can get to know what makes you tick for the ultimate tailored experience.
How can I book luxury hotel rooms with Scene+ Travel?
It's easy to book luxury hotels using Scene+. Simply sign in with your Scene+ login, search for your preferred destination and travel dates and filter results by star rating the indulgent amenities you're looking for. It couldn't be easier to take advantage of luxury breaks with your Scene+ points.
Does Scene+ Travel offer any cheap luxury hotels?
With Scene+ Travel, a world of possibilities is open to you. So while affordable and luxury hotels may sound like a contradiction in terms, you may well find a selection of hotels offering outstanding discounts well above and beyond the minimum offer. Flexibility is key: if you're happy to book a luxurious hotel room in low season or a destination off the beaten track, you can secure bigger discounts. Check the deals page for the latest options.
Are there any luxury resorts through Scene+ Travel?
Luxury resorts are available to book using Scene+ points. Many of the options can be found in Central America, the Caribbean and Mexico. In luxury resorts, everything is taken care of, with all-inclusive meals and activities. Think afternoons spent relaxing by the pool or on the beach without having to consider what's for dinner – it's all taken care of, thanks to your hotel and Scene+ Travel.
Terms and Conditions: 
Hotel offers are only available at participating properties booked online through Scene+ Travel. Hotel offers may vary by length of stay. Please see specific details for each of the properties included by clicking the hotel of interest. Search with your preferred travel dates to view the discounted rates applicable to your stay. The hotel discounts advertised as any part of this promotion apply to select properties only and all rates are subject to availability. The discounted property rates can also be accessed via searching on the homepage. Prices are per double-room including taxes and fees. Other fees may apply and may be required to be paid at the property. Offers are subject to availability and may be discontinued without notice. Hotel booking terms and conditions, including cancellation policies apply.
The Scene+ Travel website and call center are owned and operated by Expedia Group, a third-party travel service provider (the "Scene+ Travel Partner"). To earn or redeem Points, travel and activities available under the "Things to do" tab of the Scene+ Travel website ("Activities") must be booked through the Scene+ Travel website or Scene+ Travel call centre. Travel and Activities booked via the Scene+ Travel call centre may be subject to a booking fee. Prices are in Canadian dollars unless otherwise specified. Prices and points requirement are available on the website, and subject to change. The Scene+ Travel Partner may impose terms and conditions that supplement the 'Additional Terms and Conditions for Scene+ Travel' included in the Scene+ Program Terms and Conditions. Scene LP and its owners are not responsible for the products and services made available to you by third parties. 
Earning Scene+ Points for Scene+ Travel purchases: Scene+ points are earned on eligible travel and Activities purchased through Scene+ Travel website or call centre (collectively "Scene+ Travel)". Scene+ Points are only earned on the total value of Activities, hotel or car rental booking purchases (excluding taxes and fees) made through Scene+ Travel regardless of the payment method used for the purchase (Scene+ points redemption and/or payment card purchases). Points earned will be added to your Scene+ account within six weeks from the completion of your travel itinerary. 
Paying for your eligible Scene+ Travel purchase: Points may be redeemed for the entire amount of the Activities, flight, hotel or car rental booking purchases (including taxes and fees), or redeemed in part with the remaining balance paid by an available payment card. 
Additional Scene+ Travel Program Terms and Conditions. Click here for details.